Cornerstone Early Childhood Center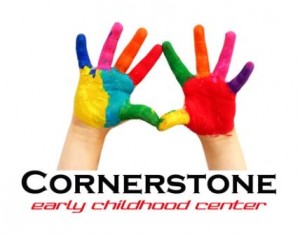 believes that educating a child is a team effort shared by parents, teachers, and the surrounding community. Young children learn by actively engaging with their environment, through their senses, and social interactions. We believe in creating a community of learners where students learn through peer collaboration, interactive learning centers, and whole group instruction. Our goal is for your child to be an active participant in his/her education and become a lifelong learner.
To attend preschool, your child must have his or her third birthday by August 1. We ask that your child is potty trained before starting school. Our class meets on Tuesday, Wednesday and Thursday from 8:00 AM – 11:00 AM, and will offer a combined 3's and 4's class.
If you have questions, please email or call her at 660-973-2730.

Meet The Teacher
Tabby Searcy is a gifted and loving teacher with over 15 years early childhood education. Her passion has always been working with children.
She is a wife, mother, and grandmother. She loves spending time with her family; as well as hosting devotions and sharing the love of Christ.
Meet The Director
Tammy Graves has lived in Chillicothe since 2005. Tammy has over 20 years of experience in Early Childhood education. Tammy has served as the Children's Director at Cornerstone Church since 2016. She is passionate about children and their families. Tammy enjoys spending time with her husband, Shawn, her son, Zach, and her daughter, Sarah. Family and friends are very important and she values special times together.